More than 40 years' experience
5 sites in France, 3 sites in the Benelux,
1 site in Romania and 1 division in Germany

Samaro
Over the past 40 years, Samaro has been providing its clients with the savoir-faire it has gained in the distribution of specialty chemicals. Its product range, divided up into five areas of expertise – Special Lubricants, Adhesives and Sealants, Electrical and Electronic Protection, Composites and Modelling and Casting – is the result of a partnership with the very best manufacturers including Dow Corning and Chemours, and has been selected to meet the most exacting market requirements. The recent acquisition of DIL has enabled Samaro to go one step further and sign a partnership with Huntsman to distribute the Araldite® brand.
Discover the website

Mavom
A Dutch company with sites in Belgium and Germany, Mavom specialises in distributing the main specialty chemicals: Special Lubricants, Adhesives and Sealants, Electrical and Electronic protection, Industrial Cleaning and Maintenance products.
Together with Samaro, Mavom is one of the 3 founding members of DGE, the company in which they are shareholders and which unites the major players in the distribution of specialty chemicals in Europe. DGE enables its members to speak to its suppliers as one body.
Mavom also has a company that produces formulas for cleaning, degreasing and surface treatment products and has an extremely performant laboratory.
Discover the website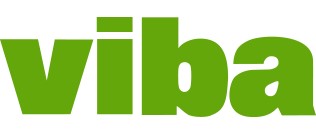 VIBA
VIBA is a Dutch company, specialized for more than 80 years in the distribution of fixing solution, mecanical as well as chemical (adhesives) fasteners, in all industrial fields: aeronautics & defense, naval, offshore, automotive and maintenance.
Its very large products offer results from long term partnership with the best international manufacturers : Araldite, Sika, 3M, Gesipa, Avibank, Click Bond…
Discover the website

Sigerom
Romanian company with more than 16 years of experience, Sigerom brings to its local and international customers its know-how in the distribution of specialty chemicals : Special Lubricants, Adhesives and Sealants, Electrical and Electronic protection…
Like Samaro and Mavom, Sigerom is a DGE member, DGE being a consortium of European distributors, which allows its members to speak as one to its suppliers.
Discover the website

Acrom
Based in Cholet, Acrom is a French company, specialized in the distribution and production of custom-made adhesives in both industrial and building fields.
For more than 17 years, Acrom has developped a string know-how, more specifically in 3 technologies : solvent-based adhesives, MS-polymer sealants and polyuerethane adhesives (both mono and bi-composants).
Discover the website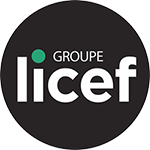 Licef
Licef  formulates, develops and manufactures surface preparation, decontamination and sublimation solutions, for construction work and industry. Licef is drawing on a chemistry that is modern, innovative and responsible, for both the people and the environment.
Licef develops and manufactures all their product in their own facilities in the Lyon area, and do not recourse to subcontracting or outsourcing. Any toxic or harmful substances are excluded from Licef formulations.
Licef is also a material testing laboratory, which allows them to offer a full range of services to their customers.
Discover the website
MODULAR ALUMINIUM SYSTEMS
6 sites in France and 1 site in Germany

Elcom
French leader in the aluminium profile market and Item's original partner in France, Elcom designs and manufactures modular industrial subassemblies. Elcom also manufactures transfer machines and conveyor belts. The company is today present in more than twenty countries spread out over Europe, North America and Asia.
Discover the website

Faber
Designer and manufacturor of modular aluminum conveyors, screws and tools for filling lines, plastic components for the packaging industry, and seller of chains and modular carpets.
In both France and Germany, Faber is well-know in the health & beauty, pharmaceutical, food, packaging and medical industries.
Reinforced by the absorption of Coris in 2017, designer and manufacturer of positioning, circulation and manipulation systems, intended for customers of the agribusiness, pharmaceutical and cosmetic industries, and of the packaging manufacturers.
Discover the website

Transept
Designer & manufacturer of conveyor belts, assembly lines and machine guards, Transept also offers a large range of aluminium profiles and accessories for various subassemblies.
Transept teams advise and accompany any customer in their industrial project, from delivery of spare parts before end of business day to large and complex designs and on-site set-ups.
With more than 25 years of experience in this sector, Transept also offers its services oversea, with significant successes in Europe but also in the US, in India or in China.
Discover the website
More than 30 years' experience

Micro-Technic
Specialists in precision mechanics and machining since 1989, MicroTechnic develops and manufactures all types of mechanical components, assemblies, tools and special machines for small and medium production runs.
Discover the website

Laser Rhône-Alpes
Laser Rhône-Alpes offers a welding and precision laser cutting subcontracting service. The company draws on its 30 years' experience in the field to offer its clients pertinent industrial solutions.
Discover the website

SFMM
SFMM (Société Française du Moule Métallique) is specialized in general precision mechanics of small and medium series. SFMM offers subcontracting services, more specifically in machining subcontracting and in sub-assemblies.
Discover the website
More than 30 years' experience

Formatub
Founded in 1992, Formatub sets itself apart from the rest thanks to its high level of expertise and close links to the best European manufacturers. The company is thus able to meet the requirements of its clients as accurately as possible in pipe conversion and contracting, water conveyance valves, water purification and underground cable protection.
A leading name in tube bending and in the production of made-to-measure plastic connectors and parts, Racoplast, one of Formatub's production sites, offers a wide range of top quality converted products.
Discover the website
More than 30 years' experience

Serv'Instrumentation
Founded in 1986, Serv'Instrumentation has established itself as a leading manufacturer's distributor of measurement and control instrumentation for the process industries.
Our products and systems are marketed to major clients in the chemical, pharmaceutical, petroleum, power, environmental, semiconductor, and OEM industries.
Our activities can be differentiated in three specific business units: Products, Solutions and Services.
Discover the website